Aesthetic Waterscapes in FWIs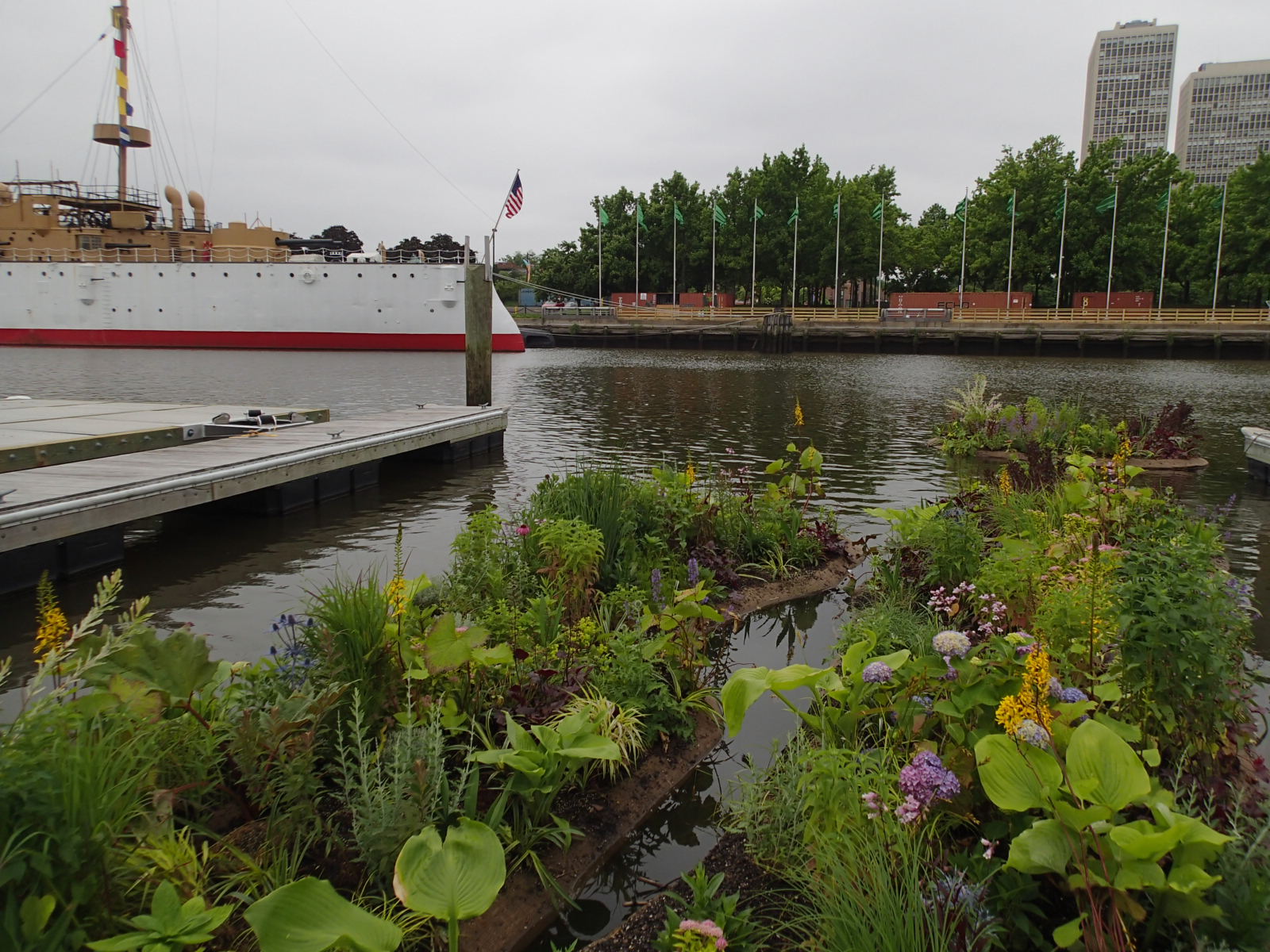 BioHaven® Floating Wetland Islands  (FWI) can be used to create customizable, pictures
que waterscapes. The islands can fulfill all your needs from flowerbeds to lush natural grasses. They can be tailor made to be any size or shape to meet your design objectives. 
Pollinators

Our man-made wetlands provide a perfect place for planting pollinators such as swamp milkweed and ironwood. These will attract many species of insects to pollinate the plants to support the terrestrial eco-systems because they enhance native plant reproduction. The versatile islands can be planted with a variety of plants that will add aesthetic value to waterways. The islands can accommodate many native plants which vary based upon the area.
Plants on floating vegetation mats can include:
• Grasses such as switch grass, carex, and fescue
• Shrubby plants such as nine bark and hydrangea
• Textural greens such as hostas and creeping jenny
• Flowering perennials to attract wildlife such as monarda beebalm, purple cone flower, joe-pye-weed, and lavender
Floating Islands provide a way to help provide diversity since they are often used to grow plants that cannot survive on the shoreline. The plants can push their roots down under for a constant source of water and nutrients as well as direct sunlight to let the plants flourish.
Landscape architects have used the islands to soften the harsh steel walled landscape of urban environments. Corporations have installed them to add aesthetic appeal to their storm water ponds or surrounding waterways. Homeowners have added them to their backyard ponds. BioHaven® Floating Islands can add beautification to almost anywhere.