Wildlife Habitat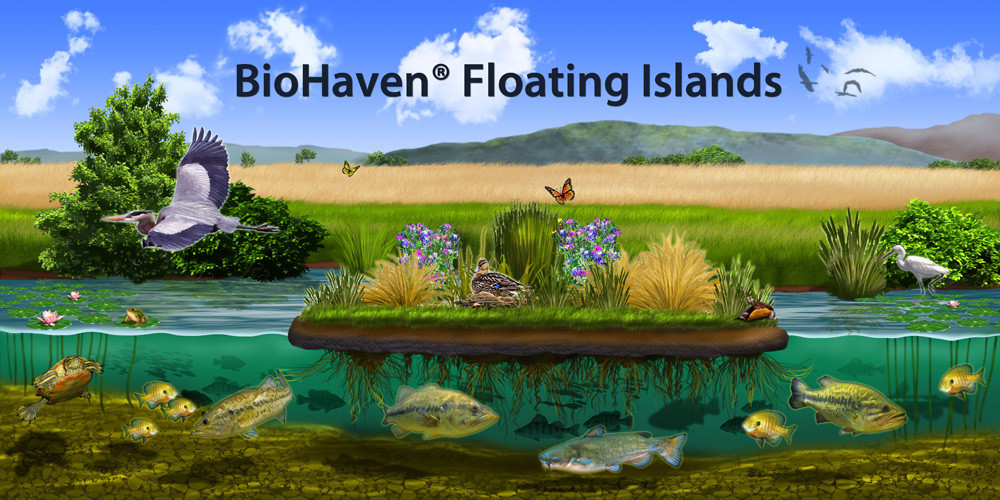 In addition to naturally cleaning our waterways, BioHaven® floating islands are an excellent solution to create habitat for birds, turtles, frogs, insects, fish, and other wildlife to thrive.
Plants provide food, cover, and refuge for wildlife in the waterbody, allowing offspring to reach maturity.
Nutrients cycle through the food chain beginning with extensive microbial activity on the roots and the dense, porous matrix.
Island wetlands can be customized to fit the unique feeding, nesting, and protection needs of a specific species. Islands have successfully created habitats in the wild and in zoos for terns, trumpeter swans, turtles, and loons.
Check out our 7 Reasons to Use Floating Islands for Habitat blog to learn more about how islands can provide habitat above and below the waterline with food, shelter, and protection.